250.000 VND / 15 phút (Gọi điện)
Chức vụ hiện tạiKhông có thông tin
Công ty hiện tại RMIT University Vietnam
Giới thiệu đôi chút về chuyên gia Danh Tran:
I am a seasoned financial professional with over 10 years of expertise in Finance, including a strong focus on Financial Planning and Analysis (FP&A). My background encompasses a wide range of financial roles, from Business as Usual (BAU) to project management. With a deep understanding of FP&A principles, I have successfully managed financial project portfolios, excelled in corporate finance, and held leadership positions in credit underwriting. My specialization lies in FP&A, where I liaise with stakeholders, oversee project budgets, generate comprehensive reports, and conduct in-depth financial analyses to support strategic investment decisions. In addition to my financial competencies, I am known for my proactive ambition and self-motivation in the professional realm. I am highly skilled in financial modeling, reporting, and conducting feasibility studies, leveraging these abilities to provide valuable insights for financial planning and decision-making. My journey includes the following key positions: • Financial Project Manager - RMIT University Vietnam • Corporate Finance Manager - ShireOak International (Renewable Energy Field) • Business Analysis Manager - ILA Vietnam (Education Field) • Finance Manager - Tam Hop Investment (F&B Field) • Finance Manager - I Can Read System (Education Field) • Credit Underwriter Leader - HD SAISON Finance (Banking) I eagerly anticipate contributing my extensive expertise and experience to a dynamic finance team, where I can help achieve financial goals and objectives through strategic FP&A practices.
Công ty: RMIT University Vietnam
11/2022 - hiện tại
As the Finance Manager of the project, I oversaw the financial and commercial aspects of Project TRE, which had received $250 million in approved funding for infrastructural and ITS enhancement. I ensured:
• Stakeholder Engagement: Promptly engaged with stakeholders to guarantee on-time and high-quality completion of diverse workstreams, fostering collaborative relationships for project success.
• Robust Stakeholder Relationships: Forged robust relationships with stakeholders, facilitating seamless project delivery, ensuring alignment with project objectives, and promoting a culture of cooperation.
• Budget Management: Established, scrutinized, and regulated project budgets and costs to ensure financial efficiency, closely monitoring expenses to optimize resource allocation.
• Strategic Reporting: Conducted comprehensive monthly reports to strategically navigate the project, offering valuable insights for decision-making and ensuring alignment with project goals.
• Project Progress Tracking: Tracked project progress, recommending and implementing appropriate corrective actions to keep the project on track and in alignment with objectives.
• Compliance and Accounting: Safeguarded project accounting procedures to maintain alignment with compliance standards, ensuring financial integrity and regulatory compliance.
Công ty: ShireOak International
08/2021 - 11/2022
My role was pivotal in facilitating informed investment decisions and driving financial growth. Key accomplishments and responsibilities include:
• Informed Investment Decisions: Delivered comprehensive financial analyses and insightful data to the Corporate Finance team and Board of Directors, aiding well-informed investment decisions.
• Fundraising Expertise: Directed and supervised all fundraising initiatives, from investor engagement to financial closure, while offering invaluable support for refinancing efforts, ensuring the organization's financial needs were met.
• Project Refinancing Expertise: managed project refinancing initiatives, ensuring optimal financial terms and cost-efficiency in alignment with evolving market conditions and organizational objectives. This involved negotiating new financial arrangements and optimizing existing debt structures to secure more favorable terms and lower interest rates, ultimately enhancing the organization's financial health.
• Advanced Financial Modeling: Employed VBA financial models to generate precise and intricate financial forecasts for diverse markets across Cambodia, Thailand, Lao, Malaysia, Myanmar, Ecuador, and Mexico. These forecasts spanned multiple renewable energy sources, including biomass, wind, and battery energy storage systems, supporting the organization's commitment to sustainable practices.
• Partnership Development: Forged close partnerships with VNCredit to develop a robust, standardized internal credit rating methodology, ensuring comprehensive credit assessments bolstering the organization's financial integrity.
• Business Opportunity Assessment: Identified and assessed new business opportunities, conducting detailed pre-feasibility and feasibility studies to gauge their viability and potential profitability, supporting the organization's growth initiatives.
• Board Membership: Acted as a valued member of the board of management for PebSolar, a subsidiary of ShireOak International, playing an integral role in strategic decision-making and organizational governance, contributing to overall corporate governance and success.
Công ty: ILA Vietnam
04/2020 - 08/2021
I was pivotal in driving organizational transformation and efficiency. Reporting directly to the Finance Director and MIS Director, I was actively engaged in the Digital Transformation team, working to optimize business processes and achieve strategic and operational objectives. My multifaceted role involved project management, process enhancement, and collaboration with cross-functional teams to ensure ILA Vietnam's operations aligned with industry best practices.
• Project Management Expertise: Efficiently managed multiple projects, ensuring their on-time delivery while supporting colleagues throughout their progression.
• Process Enhancement: Continuously identified, assessed, and implemented process enhancements to boost business performance, efficacy, and efficiency, catalyzing positive organizational outcomes.
• Support for Power BI Team: Provided indispensable aid to the Power BI team by managing enhancement requests and overseeing the design, development, and upkeep of metrics, reports, analyses, and dashboards critical for business decision-making.
• Digital Transformation Contribution: Played a significant role in the Digital Transformation - ERP team by scrutinizing existing business processes and liaising between the finance department and MIS. This support aided in developing innovative techniques, systems, and solutions.
• ERP Lifecycle Involvement: Participated significantly in the entire life cycle of the ERP project, spanning vendor/product selection, analysis, design, deployment, and go-live. Ensured seamless integration and successful implementation.
• ERP System Transformation: Currently spearheading the transformation of the ERP system from Dynamic AX2012 to Odoo, facilitating the adoption of the new platform and harnessing its capabilities to improve operational efficiency and productivity.
• Support for ILO Academy Team: Offered comprehensive support to the ILO Academy team, establishing operational and financial frameworks and deploying school management systems, financial platforms, and financial planning and budgeting processes to ensure smooth operations and effective resource management.
Auckland University of Technology

UBIS UNIVERSITY

Finance Manager
Experienced in successfully managing financial projects, ensuring timely delivery, and achieving project objectives.
Corporate Finance: Proficient in providing comprehensive financial analysis and insights to support informed investment decisions and drive business growth.
Business Analysis: Skilled in analyzing business processes, identifying areas for improvement, and implementing effective solutions to enhance performance and efficiency.
Financial Management: Expertise in budgeting, cost control, and financial planning to optimize financial resources and achieve organizational objectives.
Gọi điện
250.000 VND / 15 phút
Credit Underwriting Leadership
Adept at assessing credit risk, developing underwriting policies, and providing guidance to ensure sound lending practices.
Stakeholder Engagement: Demonstrated ability to engage and collaborate with stakeholders to ensure their needs are met and to facilitate successful project delivery.
Gọi điện
250.000 VND / 15 phút
Financial Analysis
Proficient in conducting in-depth financial analysis, evaluating investment opportunities, and making data-driven recommendations.
Fundraising: Skilled in developing and executing fundraising strategies, engaging with investors, and supporting refinancing initiatives.
Gọi điện
250.000 VND / 15 phút
Chuyên gia khác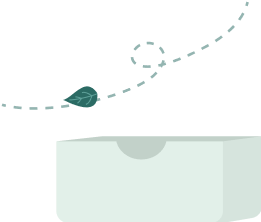 Không có chuyên gia liên quan